CARMARTHEN CLEANING COMPANY
Carmarthen Cleaning Company – Comserve Ltd provide a range of cleaning services to cater to all needs whether commercial or domestic, large or small. Have a look at the page below to see the services we provide and the key aspects that make us the go to company for all your cleaning needs.

Carmarthen Cleaning Company – Comserve Ltd offer exterior and interior cleaning services in all areas surrounding Carmarthen.
Cleaning services include the following:
Carmarthen office cleaning – Both interior cleaning services and exterior cleaning services
Carmarthen window cleaning – Both interior and exterior window cleaning services in Carmarthenshire
Carmarthen carpet cleaning – Both domestic home carpet cleaning services and commercial carpet cleaning services
Carmarthen soft washing – Soft washing services for lower pressure cleaning services for both domestic and commercial properties
Carmarthen upholstery cleaning – Home furniture and upholstery cleaning services and car interior cleaning services commercial and domestic
Comserve Ltd commercial and domestic services offer our customers the choice of a range of different services that suit all manner of needs. Whether it be small home cleaning or large scale commercial properties such as retail stores or office buildings, Comserve Ltd is the company to get in touch with to get the job done. Please give us a call via  Contact Us Llanelli Cleaning Company Comserve Ltd
CARMARTHEN CLEANING COMPANY - PRESSURE WASHING SERVICES
Carmarthen Cleaning Company – Comserve Ltd – With our industry standard equipment and high quality training, our team are ready to take on any cleaning services needed by our customers, both domestic and commercial. Comserve Ltd have the kit needed to clean up to 40ft from the ground, insuring safety and eliminating the need for lifts or scaffolding. Our equipment includes a 'whirlyway' rotary surface cleaner which has the ability to cover large areas in a small period of time, ideal for getting the job done as promptly as possible.
Here at Comserve Ltd we have the ability to operate independently without the need for external water or electrical power supply from our customers allowing them to operate as normal without being disrupted by our team. (This needs to be specified before hand)
Our Comserve Ltd Pressure washing services are ideal for getting rid of tough to remove grime in hard to reach places with the use of our professional equipment and high quality training. Please get in touch be visiting our Contact Us so we can work together on getting your premises looking its best.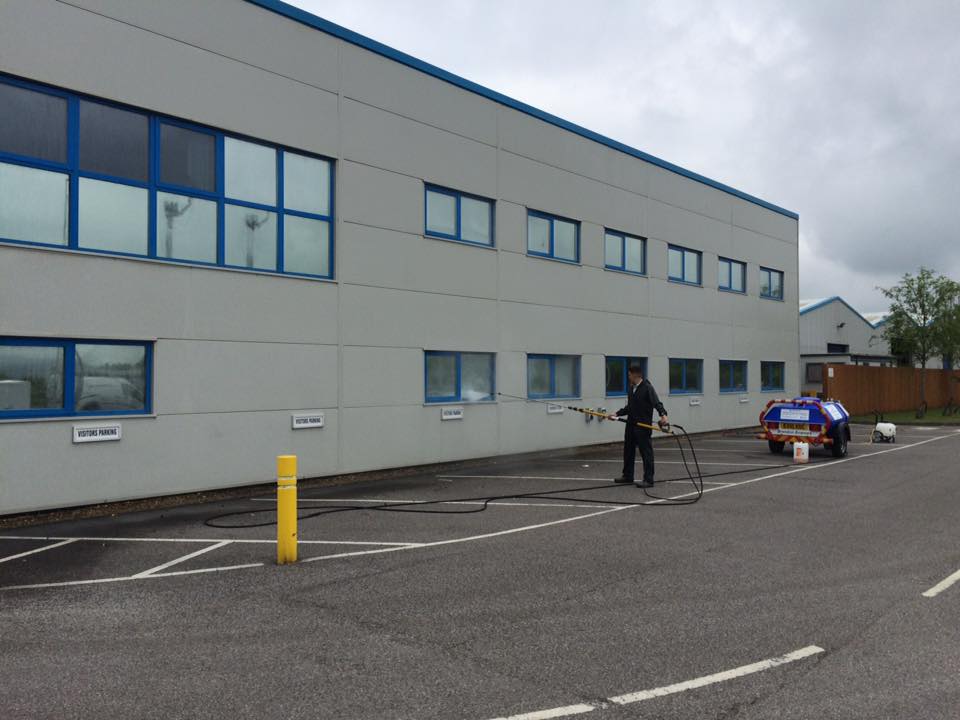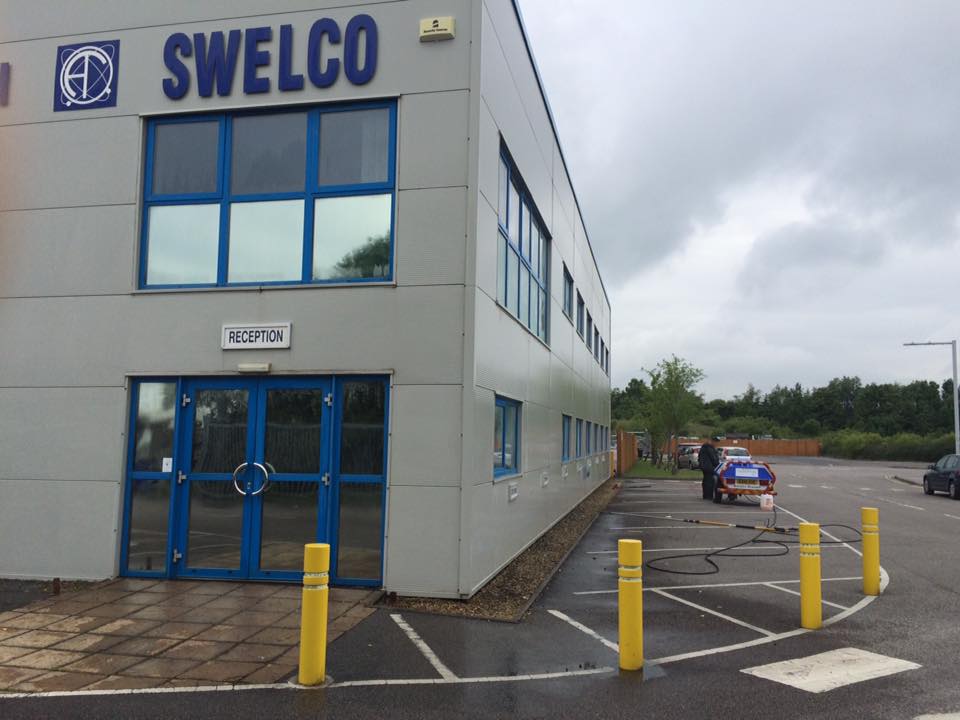 CARMARTHEN CLEANING COMPANY - OFFICE CLEANING
Carmarthen Office Cleaning – Here at Comserve Ltd we do not use third party cleaning companies to conduct our cleaning services which allows us to monitor quality standards and safe practices throughout our business. All of our staff are dedicated to the team and to offering the best possible services on every job, whether big or small.
Having a clean office space for employees to work in not only looks good but creates a safe and inviting environment for a productive business. It also key to impress visiting customers and clients with the clean and well maintained work space which will mirror your practices within the company.
Below are some key benefits to using Comserve Ltd as your go to company for high quality cleaning services:
Reliable – Here at Comserve Ltd – Carmarthen Office Cleaning Company all our staff trained and monitored by managament to offer the safest and highest quality cleaning practices
Vetted Staff – All of the staff that work for Comserve Ltd – Llanelli Office Cleaning Company are critically reviewed on a regular bases to ensure they are inline with policies and are representing the company to the highest standards
Sickness cover- Comserve Ltd can provide 24/7 sickness cover for customers to avoid worry and panic when a cleaner is unable to work. Whether its 6am or 10pm
Holiday Cover- Comserve Ltd offer cover 52 weeks of the year to ensure that the premises are always cleaned to a high standard.
COSHH- Comserve are able to provide all relevant COSHH Data sheets (Control of substances hazardous to health) to make sure that our customers are happy with our services and the safety involved.
5* Quality – Comserve provide regular checks from our area manager which allows any issues to be dealt with swiftly so they do not affect business. This offers the highest quality as we give customers direct links to reach Comserve Ltd to address any issues as quickly as possible.
Equipment – All of our equipment are industry standard and all our staff are trained to use all equipment to ensure safety and responsible practices while working on your property.
Comserve Ltd are certified and insured to use all cleaning chemicals and substances to give our customers the satisfaction of knowing their premisis wether domestic or commercial are in safe hands. We offer 3 different packages for our Comserve Ltd Office Cleaning Services
Silver | Gold | Platinum
This allows our customers to pick specific plans that suit their needs and ensure that they receive the best service possible. Comserve Ltd can do one off or regular office cleans to revitalise and maintain office spaces to the highest standard. It is important for business to invest in a cleaning regime as it keeps the business looking its best not only to boost the moral of employees who get to work in a clean and organised work space but also for visiting customer or clients who see the office as a reflection of your company ethos.
CARMARTHEN CLEANING COMPANY - SOFT WASHING
Carmarthen Soft Washing – Comserve Ltd – We offer soft washing as part of our services for customers who want a lower pressure and less abrasive cleaning method. Soft Washing is ideal for great results revitalising your home or commercial office space. The use of soft washing has many key benefits that can help keep your home looking its best year round and also reduces the need to paint the home as often as it looks after the paint that all ready resides on the home. If you think you need to paint your house because it is looking old, tired and dirty then why not give Comserve Ltd a call?  We can take a look and offer cleaning services that will bring your home back to life for a fraction of the price of getting it painted again and again.
The technique of soft washing uses lower pressure, this works well on properties with certain finishes that may damage at higher pressures such as K-Rend, Rough Cast, Smooth Render, Brick, painted finished and others.
If your property does have severe issues with hard to remove stains, aged grime and dirt then soft washing may not work as well as our Comserve Ltd Pressure Washing Services which can help get rid of such issues and bring your home and office building back to its former glory.
To find out which services is best for you visit our Contact Us page to get in touch.
Benefits of using Carmarthen soft washing cleaning services by Comserve Ltd:
Fast results: 1-2 days will transform your home
No need for scaffolding: All work done from the ground
Save money: Significantly cheaper than painting your home
Trained staff
Reliable staff
Please contact Comserve Ltd on:
01269 832640
A member of staff will be happy to discuss your needs & what the best option would be for your property whether it be soft washing or pressure washing. The team at Comserve Ltd give honest advice and services that are affordable for businesses and home owners.

CARMARTHEN CLEANING COMPANY - WINDOW CLEANING
Carmarthen Window Cleaning – Comserve Ltd – We offer both internal and external window cleaning services to our customers to insure the best possible results.
External Window Cleaning: We can clean up to 70ft from the ground allowing us to clean high rise buildings from he safety of the ground. The equipment uses a van mounted purified water delivery system that uses Carbon fibre to give Comserve Ltd the ability to reach great heights with ease.
Internal Window Cleaning: Comserve Ltd use 'traditional' squeegee and applicator to remove any dirt and algae from all property windows (both interior and exterior). This method works well on ground floor exterior windows and all interior windows on all floors.
Comserve Ltd Window Cleaning Services offer some great benefits to your home such as:
Clear glass and clean windows
Maintain a great looking property
Protect you window seals from ageing and damage
Reduce damage to windows by removing harmful grime and dirt
Frequency – Comserve Ltd can create a specific and tailored window cleaning service to keep your premises looking their best through out the entire year.
Daily

Weekly

Fortnightly

Monthly

2 Monthly

One off specialist cleans
Comserve Ltd offer competitive quotes for commercial and domestic window cleaning services.
If you would like to speak to a member of the team, please contact us & and we can help you find the best services to address your wants and needs.
Llanelli Window Cleaning
Llanelli Solar Panel Cleaning
Llanelli UPV Cleaning
Llanelli High Rise Window Cleaning
Please contact Comserve Ltd on:
01269 832640
CARMARTHEN CLEANING COMPANY - CARPET CLEANING
Carmarthen Cleaning Company Comserve Ltd offer carpet cleaning services for homes and offices in Llanelli, Carmarthenshire. Keep your carpet clean and looking it's best for both commercial and domestic properties by getting in contact with Comserve Ltd. looking after your carpets with our cleaning services not only prolongs the carpets life and avoids needing replacements but also gets it looking like new once again.
If you think your carpet is at the end of its life why not contact Comserve Ltd so we can see if the carpet can be saved and brought back to its former glory for a fraction of the price of getting a new one fitted.
Comserve Ltd also offer upholstery cleaning services to revitalise old and tired furniture and car interiors to get them looking their best.