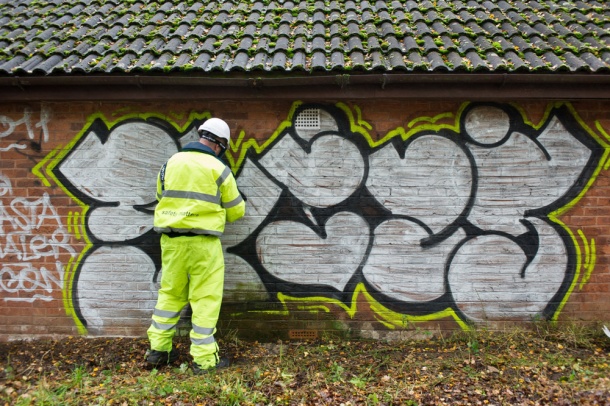 Had enough of the graffiti on your building?
We can get rid of any unsightly graffiti from your property or walls including brick, stone, plastic or metal signage, glass or wooden surfaces.
We can provide a free quote along with a survey to assess which removal method is best suited.
We also have high reach equipment that allows us to clean from the ground in most cases, we even have a Bowser washer that allows us to clean anywhere as we can bring our own water. We have full public and employers liability insurance and we comply with the 'Working at Height Directive' to ensure full health and safety compliance and all work is guaranteed.
.
Efficient
Reliable
Great Results