PRESSURE WASHING
We can provide exterior pressure washing for both domestic and commercial customers, whether you have a small patio area that needs a bit of life putting back into it or a large office frontage that needs pressure washing leave it to us.
Using the latest pressure washing equipment we can provide a service whatever your needs may be. From high level pressure washing up to 40ft from the safety of the ground, to a whirlaway rotary surface cleaner that will clean a large are in no time.
We can also provide mobile pressure washing without the need of electricity or a water supply (please specify if this is the case).
The pressure washing team are trained to use the equipment safely and effectively and are always aware of their surroundings in terms of Health and safety when using the equipment.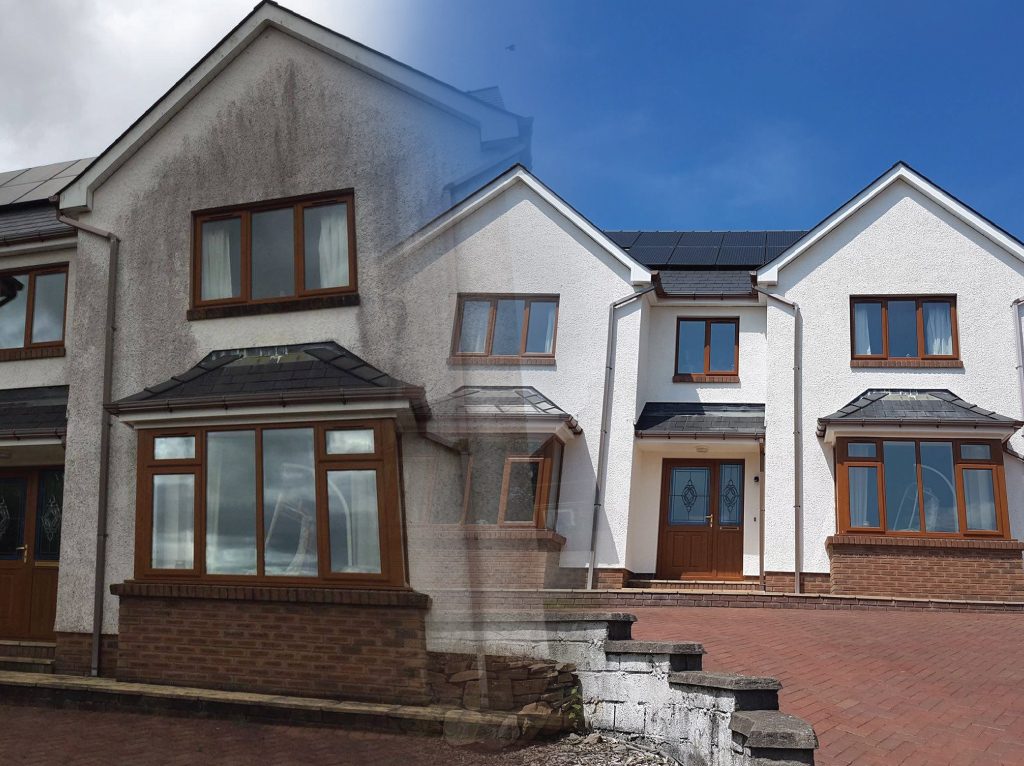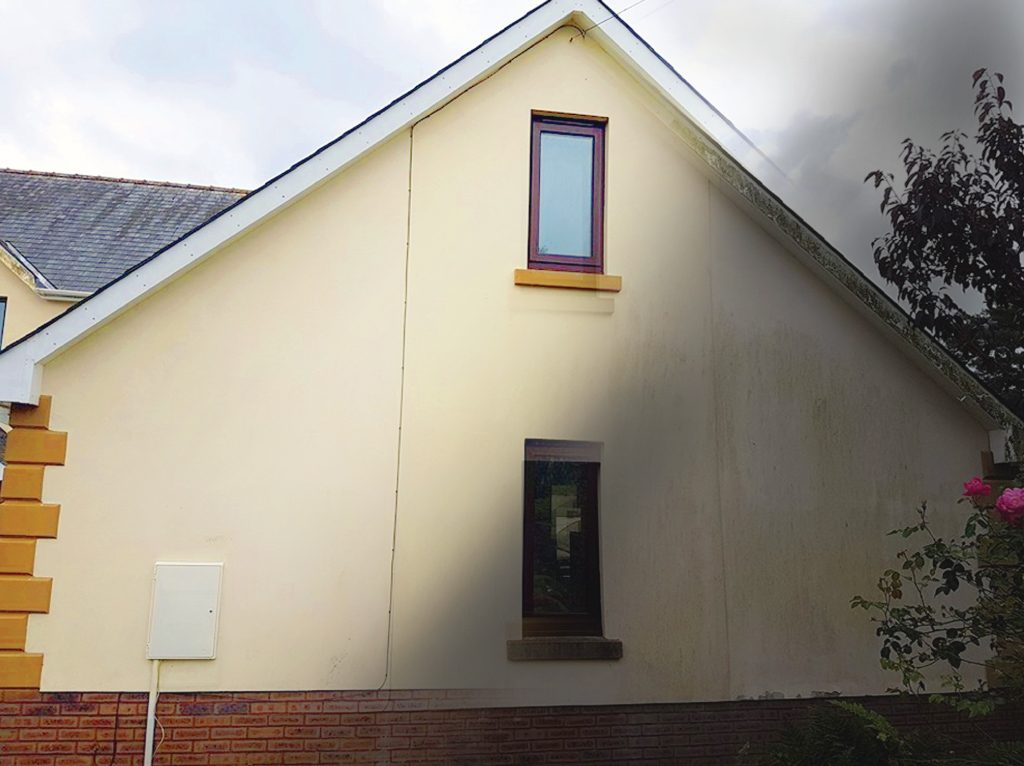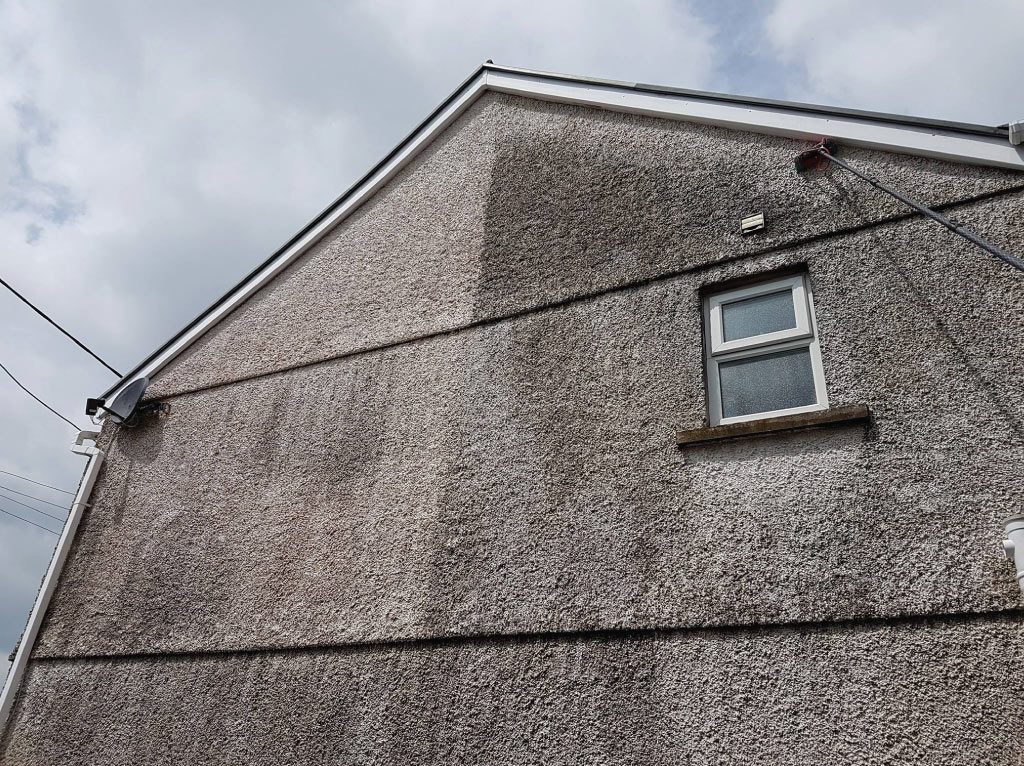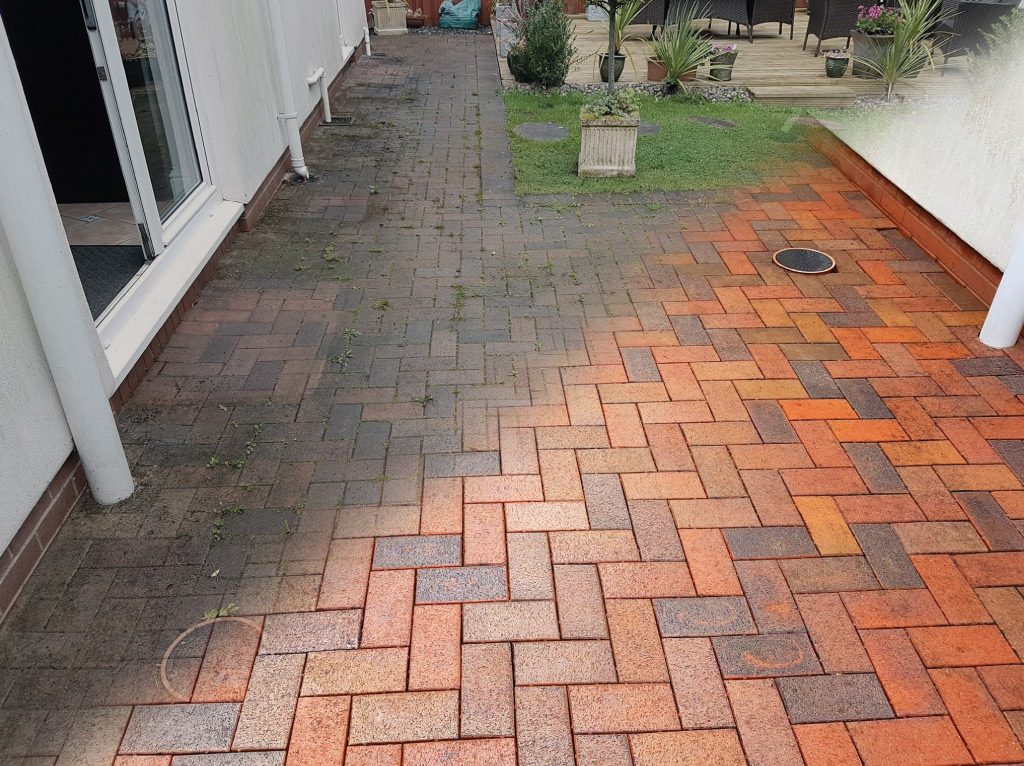 ON-SITE PRESSURE WASHING
Do you need some pressure cleaning at your property or site but have no access to water. We can provide an "On-Site" pressure washing service with our newly acquired Brendon bowser washer. This is a completely self-contained, mobile pressure washing unit that can get the job done!
Enquire today for a free quotation
SOFT WASHING
This process speaks for itself, just look at the images below and see the transformation that happens when we soft wash your property. .
Our Soft Washing service can eliminate the need to paint your home for many years to come.
Soft washing is a low pressure system for cleaning your property that does not need the use of "High pressure cleaning" that can sometimes damage the finish on some buildings.
This system works well on all finishes including K-Rend, Rough cast, Smooth render, Brick, painted finishes and all others.
Benefits
Fast results: 1-2 days will transform your home.
No need for scaffolding: All work done from the ground.
Never paint again.
Save money: Significantly cheaper than painting your home
And many more