New Year, New Cleaning Routine: Comserve Ltd, Outdoor Window Cleaning services Carmarthenshire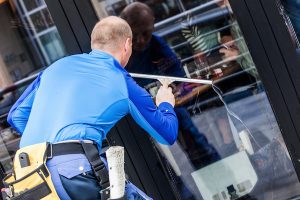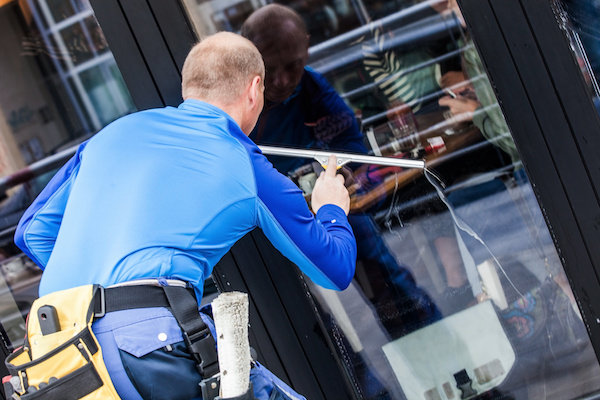 Outdoor window cleaning services Carmarthenshire: In the world of business first impressions are critical for repeat customers that will help your business grow and expand. If your premises are looking lacklustre this may be giving off the impression that you don't care about the business and surely this is the furthest thing from the truth. You care about your business and want people to come and use your services because you are the best at what you do. Don't let your internal business suffer because of the appearance of the exterior. With the new year fast approaching and the possibility of new customers on the horizon why not take advantage of our high quality Comserve Ltd window cleaning services Carmarthenshire. Revitalise your business with a gleaming appearance that tells customers that you do care about your business and how it looks like we know you do.
Comserve Ltd offer full outdoor window cleaning services Carmarthenshire. We can care for your Windows by using the highest quality and most up to date equipment on the market. Comserve Ltd use a van mounted water purify system that can clean up to 70ft from the safety of the ground, this saves your business the cost of using access equipment to reach the higher windows of your business. Our Comserve Ltd outdoor window cleaning services Carmarthenshire not only help your business look its best but also has a lasting effect on maintaining the lifespan of your window seals, this will save you money in the long run by looking after what you currently have.
What about Maintenance For Outdoor window cleaning services Carmarthenshire?
NEW YEAR, NEW CLEANING ROUTINE: We can come and clean your Windows ready for the new year and have them looking their best for when everyone goes back to work and start coming to you to use your amazing services once more. What you don't want is for the building to resort back to it's old ways. With rain and wind being a staple of Welsh weather it would benefit your business to have regular cleaning sessions throughout Carmarthenshire this year. Your business would look immaculate year round at a very reasonable price, with regular cleaning routine you would not have to worry about first impressions any more.
The outdoor window cleaning services Carmarthenshire that are offered by Comserve Ltd can be coupled with our other services for the ultimate cleaning package. These other services include:
Gutters and facia | Building Façade | Pressure Washing | Soft washing
Not only do we offer external cleaning with our outdoor cleaning services Carmarthenshire but internal cleaning is also on the list of our high quality services, why not take advantage of this and get a New Year New Building on the inside as well as the outside.
Find this article useful? Know of anyone that could use our services?
Please Like, Share and Follow Comserve Ltd on Facebook. This will make sure that your family, friends and affiliate business reap the benefits of what Comserve Ltd have to offer.